At Alabama Deck and Exteriors, we know that you work incredibly hard to own and maintain your home. You should be very proud of what you've worked for and we only want to help you build on that pride and enjoyment. Choosing and hiring a contractor to enhance your home investment is a major decision. We have all heard disheartening stories of folks who made the wrong choice. The best way we know to assure you of a memorable and positive experience with Alabama Decks and Porches is to make a pledge of our behavior over the course of our relationship. To that end, we have adopted a Code of Ethics that we want to present and leave with you.
Following are the promises we make to you. If at any point in our relationship you feel we are at risk of not meeting these promises, we ask that you please call me, the company president, Brady Wilson, at (205) 492-3325.
Truthful Advertising & Promotion
What you hear from us in our advertising and our conversations will be accurate. Our careful research and training always guarantee the highest level of knowledge across our organization. If we are ever uncertain of an answer to your question, we will be honest about that and get you the information you need.
Operating Legally & Correctly
Our insurance certificates (both general liability and workers comp) are in our Presentation and will be made available to you. We will obtain appropriate permits when needed. Because our customers and team members are like family to us, safety is paramount on every job. The jobsite will be left clean at the end of each day and every effort will be made to protect you, your property, and our workers. If something unexpected ever happens and your property is damaged, we will immediately let you know and agree on a plan to make things right.
Our sales process and presentation have been designed to be thorough so you can make an informed decision. We practice what we call "Permission Marketing" – you will be in control of the sales process and we will never take the next step until you invite us to do so. We respect your right to make the best decision for you and your home. As such, we promise to stand on our own merit and not criticize or interfere with your relationships with other home improvement companies. At all times our team will treat you and yours with the highest degree of appreciation for the valued customer you are. You will never witness any disrespect, profanity, or inappropriate behavior or remarks from our team.
While we all know that we get what we pay for and high-quality products and workmanship cost more than inferior ones, we promise that our pricing will be a fair and accurate representation of what is being provided. If additional costs become necessary during your project beyond any "add-on" figures we have agreed to in writing, you will know exactly what the cost will be, and we will sign a contract for that work to proceed. Likewise, we will do an audit of your project once it's completed and, if our team has been more efficient than expected in completing your work, a portion of that savings will be shared with you.
Our company must operate efficiently. To accomplish that, a careful plan is put together for estimating, scheduling, and completing your work. Prior to the start of your project, the plan will be reviewed with you and your questions will be answered. Nobody likes surprises. If unforeseen circumstances require us to alter the schedule, we will contact you promptly and a mutually agreeable plan will be established. To help facilitate the actual installation process, our crew leader will check in with you at the end of each workday (provided you are at home) and review what was accomplished that day and what you can expect from the coming days.
Your Project will be installed by a crew of competent technicians with an experienced and caring leader. He or she will watch over all aspects of the installation, ensuring workmanship that is both beautiful and functional. There are times when we as a company do call on sub-contractors for their expertise. If that is ever necessary on your home, you will be informed in advance.
Along with product warrant(ies), you will receive a written (1 year) workmanship warranty from us. Copies of all warranties you receive will be available for your inspection before you decide to do business with us, and we will show you how to properly register the warrant(ies). Any concerns you bring to us before, during, or after the project will be responded to within 36 hours during the work week or by end of workday on Monday if the concern arises over a weekend.
We are committed to fulfilling our contract with you and making certain that you are delighted at the end of your project. When your work is completed, a key manager from our company will review the project with you and verify that we have done our job. Upon your complete satisfaction, they will obtain the final payment.
Brady Wilson, President
Alabama Decks and Exteriors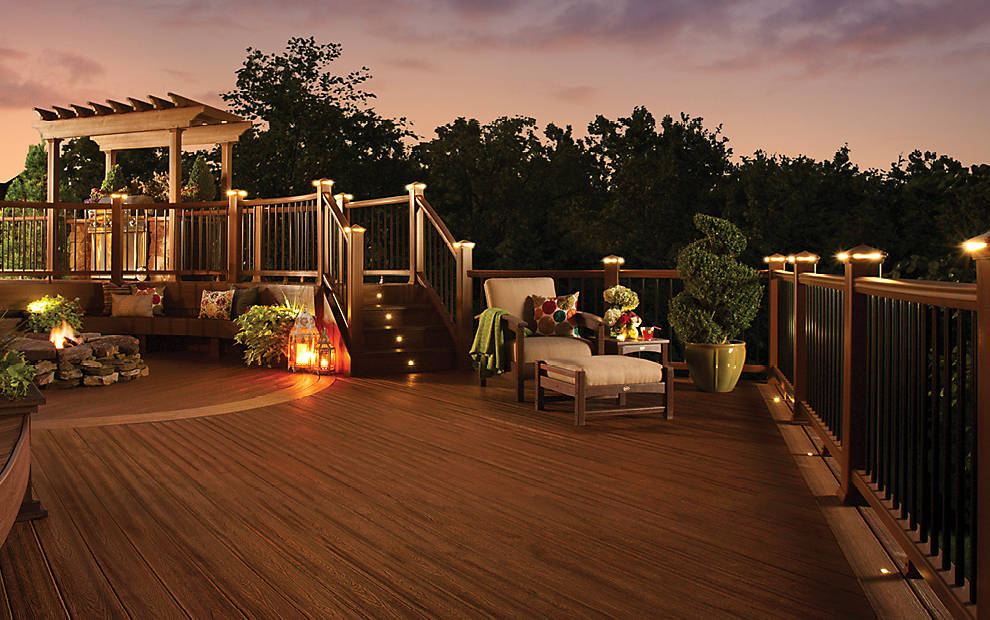 Angie's List Super Service Award 2016, 2017, and 2018
Rated A+ on BBB
5-star Review Rankings on Yelp